Do you know about dividend? Its importance in our investment portfolio?
What benefits dividend provides in the journey of becoming financially free and creating wealth without worrying about meet your monthly expenses while doing the stuff you love to do.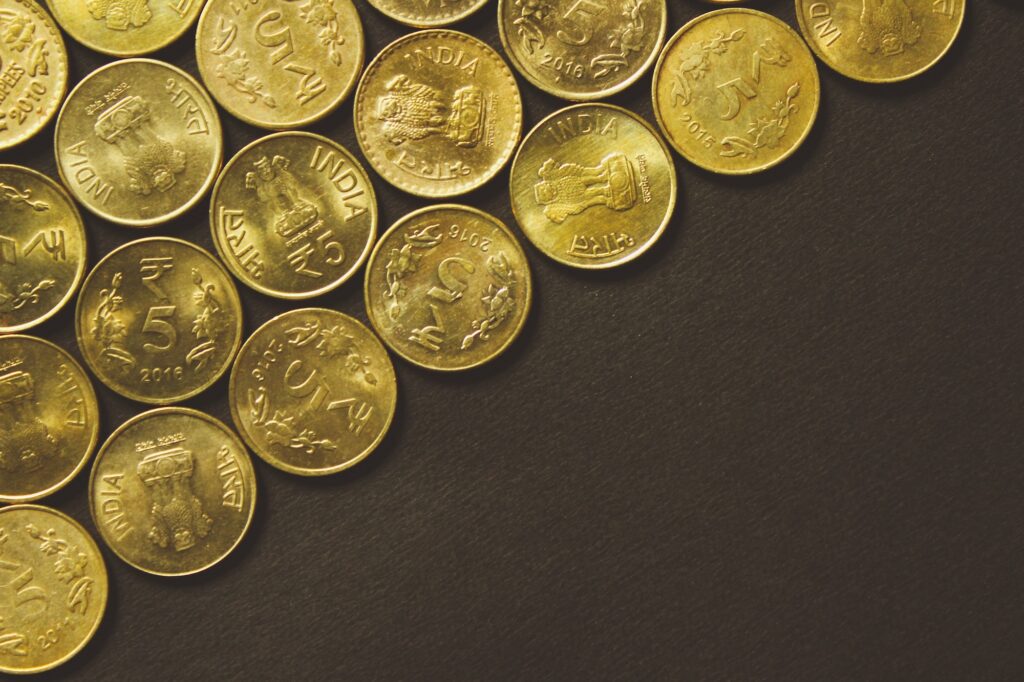 Desire to be financial Free
Everybody who is reading this must have some interest in creating some amount of wealth for themselves such that they can generate an amount of money that can cover their daily expenses.
Everyone has a desire to become so wealthy that they don't have to worry ever about any expenses occur in their daily life.
All ever dream was to be financial free by some age, and start doing the work they love.
We, as humans have many desires from eating various costly and expensive foods to roam the world.
All the desires we have can be fulfilled and we can live a life we want.
People advise you to invest in early age
So, we start investing in our early age, everybody talks about this. Just start investing in your early age.
People told you to invest in companies that have higher growth opportunities.
Some say cash is money, buy assets not liabilities and all the stuffs.
But many of them don't tell about the dividends.
Because by dividend you can create a steady amount of return on your investment which can easily cover your daily expenses.
What is Dividend?
When you own some shares of any XYZ company. If company have reached its potential in terms of growth.
The company who have a good reserve of cash and with steady earnings and profits. Decides to pay out money in the various time period (annually/half-yearly/quarterly).
That payout money is known as a dividend. Shareholders (who owns the shares of the company) are eligible to receive that amount, Each time that amount varies.
What is growth stocks?
The growth stocks are the stocks that are outperforming the industry average and grow at a faster rate than the average rate of the industry.
Growth stocks are hard to find, and demands higher research and good understanding of how the business works.
One should have good understanding of the fundamental as well as technical knowledge to find the growth stocks.
It mostly comes with the higher risk too, it have good opportunity to grow as well as comes with higher risk of failing too.
In portfolio you should maintain this stocks too.
What is Dividend stocks?
The companies which are giving good dividend yield, and offering regular payment over fixed period of a year or quarterly is considered as dividend stocks.
Let's see why you should keep dividend stocks?
Take a look at an example of company ITC.
If somewhere around 2003 – 2004 if you have bought 1000 shares of ITC it would cost you around 14-27 Rs. per share.
So, You investment money would be around 14000 – 27000 in total.
You can find the details related to Split, Bonus and Dividend on the Moneycontrol.
To know more about Bonuses and Splits you can refer to this link : https://groww.in/p/difference-between-bonus-issue-and-stock-split/
There are 3 bonuses given after our purchase.
1st bonus on: 17-06-2005, 1:2 bonus
2nd bonus on: 18-06-2010, 1:1 bonus
3rd bonus on: 20-05-2016, 1:2 bonus
There are 1 Split happened after our purchase:
1st split on: 17-06-2005, 1:10 split
Valuation of Investment as on 2 May 2021.
The corporate action (bonus/split/dividend) will be calculated in order of execution date.
After considering Split and Bonus, valuation of our investment as of 02 May, 2021 (today when I am writing the post),
1st corporate action: 1:2 bonus, 1000 shares becomes 3000 as on 17-06-2005.
which is calculated as 1:2 bonus will add 2 shares for every 1 share in holding.
So, we are having 1000 shares, it will add 2000 share and total will end up as 3000.
2nd Corporate action: 1:10 split, 3000 shares become 30000 as on 17-06-2005.
It is calculated as a 1:10 bonus will add 10 shares in place of every 1 share in holding and the total will end up as 30000 (3000*10).
3rd Corporate action: 1:1 bonus, 30000 shares will becomes 60000 as on 18-06-2010.
which is calculated as 1:1 bonus will add 1 share for every 1 share in holding, and total will end up as 30000*2 = 60000.
4th Corporate action: 1:2 bonus, 60000 shares will becomes 1,80,000 shares as on 20-05-2016.
It is calculated as 1:2 bonus will add 2 shares for every 1 share in holding, and total will end up as 60000 + (60000*2) = 1,80,000 shares.
So, after 20-05-2016 you are having 1,80,000 shares of ITC.
and current market price of ITC (2nd May 2021) is 202 Rs.
So, our total valuation of investment will be (202*1,80,000) = 3,63,60,000 (3 Crore, 63 Lac, 60 thousand Only).
This is power of Bonus and Splits.
Now, we will see in the following years how much we are paid as dividend by the company.
Dividend Paid by Company
If we calculate dividend from starting then it will be comes as follows.
17-05-2013, Rs.5.2500 per share(525%)Dividend – 5.25 * 60000 shares = 3,15,000
23-05-2014, Rs.6.0000 per share(600%)Dividend – 6 * 60000 shares = 3,60,000
22-05-2015, Rs.6.2500 per share(625%)Dividend – 6.25 * 60000 shares = 3,75,000
20-05-2016, Rs.8.5000 per share(850%)Dividend – 8.5 * 60000 shares = 5,10,000
30-05-2017, Rs.4.7500 per share(475%)Dividend – 4.75 * 1,80000 shares = 8,55,000
16-05-2018, Rs.5.1500 per share(515%)Dividend – 5.15 * 1,80000 shares = 9,27,000
13-05-2019, Rs.5.7500 per share(575%)Dividend – 5.75 * 1,80000 shares = 10,35,000
26-06-2020, Rs.10.1500 per share(1015%)Dividend – 10.15 * 1,80000 shares = 18,27,000
11-02-2021, Rs.5.0000 per share(500%)Interim Dividend – 5 * 1,80000 shares = 9,00,000
The amount after taking all dividend into consideration is: 71,04,000 Rs. (~71+ Lac).
This is the power of Dividend. One should always start investing at an early age and can achieve financial freedom at the earliest.
---
Get Started Now
You can easily start your investments with various platforms, which are giving good options to start investing with a little money as 100 Rs.
It is not needed to open your Demat account but it is needed an account to be verified with your pan card. However, we advise you to open your Demat account ASAP.
It gives you control over your investment in individual stocks too.
Some platforms providing the service to get started.
There are many other platforms too but we have this, these platforms are very convenient for us to make steady investments and comes with good control.
You can also contact us if you want our help for creating your demat account. Just Ping us on our WhatsApp.
---
We hope that we bring some value to your life through posting our content, might content meet your expectations. You can always comment on the post to give feedback or reach out to us through email for sharing what you like to read on our blog.
Reach out to us using email : [email protected]
Find More Articles on Our Website: EGrasps
Checkout our other posts on Medium.
You can reach out to us on WhatsApp.
---
Disclaimer: The article is purely for informational & educational purposes only, and is not a solicitation to buy, sell securities mentioned in the article. EGrasps and the author do not accept culpability for losses and/or damages arising based on information in this article. You should always consult your financial advisor before start investing.