When you are browsing the internet and suddenly, you see an announcement that XYZ company is offering its IPO. If you are among the people who are wondering what is IPO or what is the meaning of IPO? Here, we will guide you through the basics of the term, concepts of IPO, and How to Invest in IPO in India.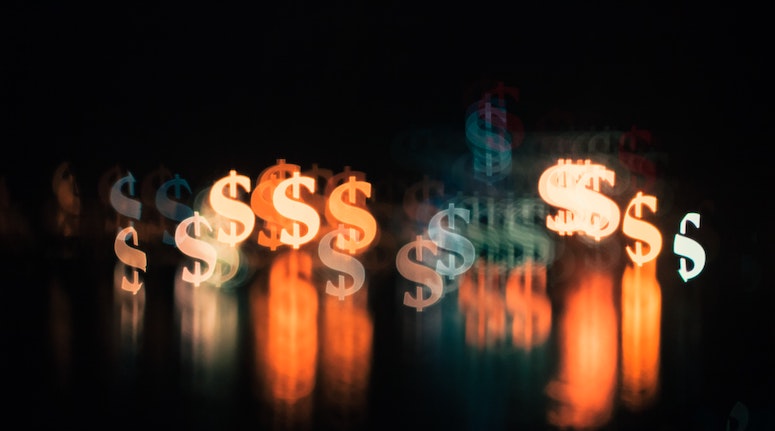 1. What is IPO?
IPO means Initial Public Offering. It is a process by which a privately held company becomes a publicly-traded company by offering its shares to the public for the first time.
A private company that has a handful of shareholders shares the ownership by going public by trading its shares.
Through the IPO, the company gets its name listed on the Stock Exchange of the respective nation (In India, it is NSE and BSE).
Once the IPO is done, the shares of the firm are listed and can be traded freely in the open market.
Investing in IPOs can be a smart move if you are an informed investor. But not every upcoming IPO is a great opportunity. Benefits and risks go hand-in-hand.
But, before investing in IPO, you should know and understand the basics.
2. Types of IPO
There are two common types of IPO.
Fixed Price Offering
Book Building Offering
2.1 Fixed Price Offering
Fixed priced IPO can be referred to as the issue price that some companies set for the initial sale of their shares. At the time, when a company decides to go public, they also give the price of one share.
The demand for the stocks in the market can be known once the IPO is closed and shares are allocated to their respective investors.
For the investors to take part in the IPO, they must have to pay the full price of the shares while making the application.
If the investor does not get any IPO allotment and receive shares, all the money gets back to the investor.
2.2 Book Building Offering
Book building Offering is the process of Price Discovery.
It is a mechanism in which during the period where Offering is open, bids are collected from investors at various prices, which are above or equal to the floor or minimum price.
The offer price is determined after the bid closing date.
An issuer of the Offering discloses a price band or floor price at least two working days before the opening of the IPO.
An applicants bid for the shares quoting the price and the quantity that they would like to bid at. After the bidding process is complete, the cut-off price is arrived at based on the demand for securities.
The basis of allotment is then finalised and allotment or refund is undertaken.
3. Things to Know Before Investing
Deciding whether to invest your hard-earned money into an IPO of a relatively new company is indeed tricky. Being sceptical is a positive attitude to have in the stock market.
3.1- Background Checks
The company obviously does not have enough historical data to back your decision, because it's just going public now.
So, it is advised to check the IPO details that are provided in the prospectus.
Know about the management team of the company and their future plans for utilisation of fund generated from IPO.
3.2- Who is Underwriting
The process of underwriting is raising investments by issuing new securities.
Usually, an IPO with a success potential is backed by big firms or investors who can endorse a new issue well.
3.3- Lock-up Periods
Often, IPO takes a deep downtrend after it goes public. The reason behind this fall is the lock-up period. A lock-up period is a time within which the investors are not supposed to sell their shares. After the lock-up period ends, the share price may experience a drop.
3.4- Profit or Loss
If you have bought an IPO for the company, you are exposed to the fortunes of that company. You bear a direct impact on its success or failure.
3.5- Volatility
It is the asset in your portfolio that has the highest potential to reward the returns. On the other side, it can sink your investment without a sign. Remember, stocks are subject to the volatility of the market.
3.6- Reimbursement of the Capitals
You should know that a company that offers its shares to the public is not liable to reimburse the capital to the public investors.
3.7- Take Advice of the Professionals
One can weigh up their potential risks and rewards before investing in an IPO. If you are a newbie, read up an account from an expert or a wealth management firm. If still in doubt, take the advice of your personal financial advisor.
4. How To Apply For An IPO?
Nowadays, it has become easier to apply for an IPO or Initial Public Offering because of the online application process. However, if you are a new investor, you need to know few things before you can apply for an IPO.
The first and most important thing is the Demat Account. Without a Demat account, you can't invest in Equity shares.
If you don't have a Demat Account, you can open your Demat Account with Upstox. If you stuck in between, you can always reach out to us on WhatsApp for further help or process.
4.1 Benefits of Having Demat Account
Other benefits of having a Demat Account is that you can invest in other stocks, digital gold, IPO, Mutual Funds, and much more in one place.
Great. Now, you have a Demat Account so, you can apply for an IPO.
The next important thing is funding. Whether it is a fixed price IPO or a book building IPO, you will have to make a payment in advance, and for that, you must have your funds ready.
Investors can use their savings or any other money. Do not invest if the money you are investing is only money you have and you are in-debt.
Note : Do not take any loan to take part in IPO or any do any investment in Market.
4.2 Apply for an IPO
After finishing all the above steps, you can find Invest Section in your broker's application or website. For example, in Upstox mobile application.
You can navigate to Invest section and you will find the IPO portion where you can view Ongoing IPO, Upcoming IPO, Past IPOs, and Your Applications for IPO.
Step 1: Create your IPO application
Select an 'Open' IPO.
Add up to 3 bids, within the price range.
Confirm your application.
Step 2: Accept the mandate on your UPI app.
It may receive within few minutes to hours. So, don't be impatient, and wait. Request for only one time, You will get the request by end of the day.
If you don't get a request by end of the day, then delete the bid the next day after 11 AM. and place the new bid again.
---
---
We hope that we bring some value to your life through posting our content, might content meet your expectations.
You can always comment on the post to give feedback or reach out to us through email for sharing what you like to read on our blog.
Reach out to us using Email: [email protected]
Find More Articles on Our Website: EGrasps
Check out our other posts on Medium.
You can reach out to us on WhatsApp.
---
Disclaimer: The article is purely for informational and educational purpose only, and is not a solicitation to buy, sell securities and cryptocurrencies mentioned in the article.
EGrasps and the author do not accept culpability for losses and/or damages arising based on information in this article.